Introducing the Rococo series, a luxurious, vintage collection that will make you the star of afternoon tea parties💎
Rococo, also called Late Baroque, is a lavish European aesthetic with heavy emphasis on excessive ornamental details. Graceful asymmetric curves and flowers as well as pastel colors are staples of the style, as seen in church architectures, furniture, and well-known sculptures and paintings.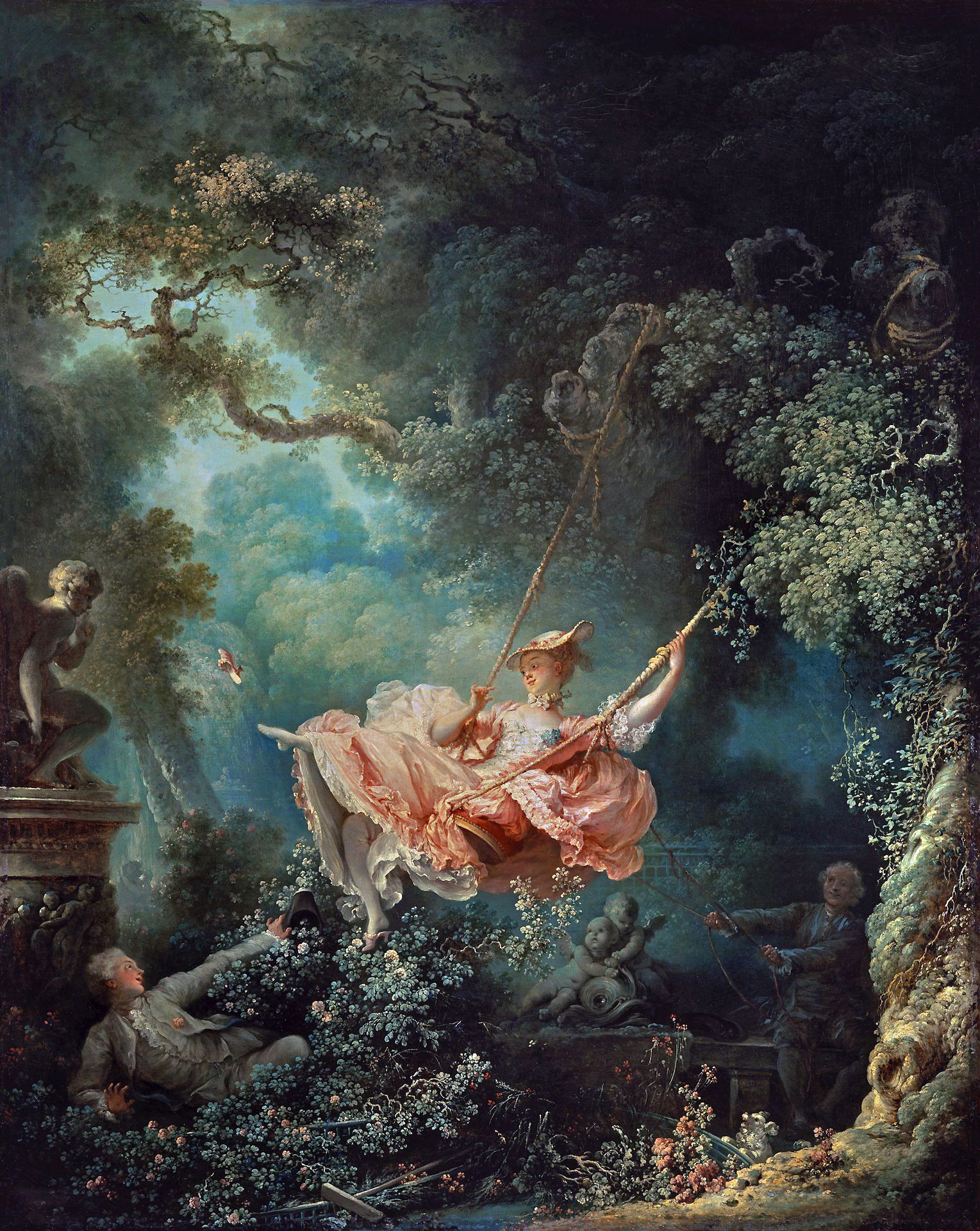 Simply put, the high class aristocrat life we love to dream of.
Ever heard the term among lolita circles? Turns out, while distinctions may be drawn between the styles, some lolita designs love incorporating the exuberant elements of Rococo to add an air of classical regality.
Our Rococo series, of course, is built around this whole aesthetic. Now, would you mind a little afternoon tea? We've prepared this collection for you, so step onto our carriage and let us ride back in time, shall we?
The star of the show — a lace-up jumper dress! At a glance it's already sweet and elegant, looking like a simple pastel dress with a tiered front panel, and ruffled shoulder straps along with the neckline and hem. Look closer, however, and its subtle jacquard patterns begin to emerge.
Even the panel has the same embossed flower patterns! It's the depths of details like this that mark the sophistication of a royalty.
As per usual, it comes with elastic in the back and a detachable ribbon tie. Let size be the least of your concerns at our party ;)
This dress is also available in blue and black! You can see the lacy strips on the hem more clearly, now that it and the panel are in white. The blue one is just as soft and elegant — we're sure Alice in Wonderland looks are on the table with this one. The black one, on the other hand, brings such a catchy contrast, lending so well to a wide range of looks from refined maids to sweet edginess.
Of course, it gets even better with another trim of lace from a pettiskirt underneath. Or hang on tight, we'll check out those matching shoes in a second...
If you're more into skirts, we have that for you too! It uses the same jacquard fabric, but the waistline is now a high-waisted corset design — the secret trick to your legs looking even longer than they are. Not only the hem, but also the panel seams are lined with fine ruffles, creating a daintier look.
Once again, the back ribbon tie takes the cake as usual. Meanwhile, the corset waistline comes with pearl buttons, tracing out a vertical line for even more length.
The skirt is also available in the usual pink and, for a cool change, a nice deep green. Just saying, it might pair just well with black — hang on to that idea while we get to the next item on the menu.
A regal dress or skirt needs an equally regal blouse, of course. This vintage satin blouse has a broad collar trimmed with lace, and dotted with tiny ribbons as well as a huge ribbon brooch. The cherry on top, however, has to be those flared princess sleeves:
Just look at how they'd fan out below your wrist as you lift an ornate cup of tea💙
As you might've noticed, it's available in ecru, black, and white — all versatile colors in their own rights. Say, how you like — pardon me, how'd you like that black and pink combo?
Thank you for your patience, as our promised matching item has come. These shoes have the very same jacquard patterns as the dress and skirt, allowing you an effortless complete look as dainty as a porcelain doll💙
Featuring bowties fastened by sparkly bijou buckles, these shoes look like they're gift-wrapping your feet with frilly ribbons! The low flared heels stay in theme with the daintiness without sacrificing stability.
Not just the pattern, but their color variations perfectly match those of the jumper dress!
It doesn't get any more extra than this. We're topping it all off with this lace overskirt, the perfect layering item to add even more class to all of your skirts.
Though what's with the drawstring, you ask?
More like four drawstrings all around. Just by shortening some (or all) of them, you can get that classy curtain drape and claim your crown with it💙 Also, did you notice it works just as nicely with the waistband tied behind instead?
Just like the blouse, it comes in white, ecru, and black. Enjoy your new garbs, or give your old classical fits some new life with this💙
We hope you had fun on this trip! Our next stop is a photogenic rose garden, but before that, why not check out the full collection first?
---